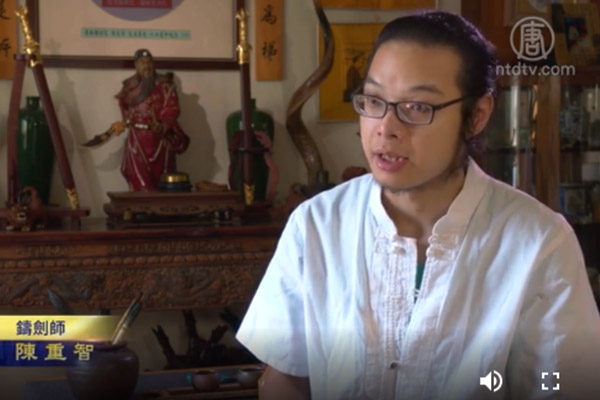 Eighth Generation Nanzong Shaolin Successor – Lu Songji
Posted by web master in Martial Arts, RelateNews_2016
02
May
2019
NTD Television International Chinese Martial Arts Competition: Eighth
Generation Nanzong Shaolin Successor – Lu Songji
NTD Television, August 16, 2016––NTD Television's 5th International Chinese
Martial Arts Competition in 2016 is seeking out and reviving the traditional martial
arts practice methods.
Passing down tradition, martial arts are considered the Dao, and virtue is first. Highly
skilled martial artists from different schools come together to again reveal the essence
of martial arts.
[Chen Chongzhi, Master Sword Smith]:
"The concept of the NTD Television Martial Arts Competition is very much in line
with my thoughts. I will cast a sword with the same heart and give it to the person
who wins first place. He will get the sword and may know more about passing on the
most important essence of martial arts from Chinese culture."
NTD Television International Chinese Martial Arts Competition
2016 Preliminaries:
Taiwan, June 4, 2016,
New York, September 17, 2016
2016 Finals: New York, September 18, 2016
Location of New York competition: 47 Academy Avenue, Middletown, NY 10940