2018 NTD INTERNATIONAL PIANO COMPETITION ANNOUNCED
Celebrating Our 10-Year Journey
NEW YORK—The 2018 NTD International Piano Competition has been announced to take place in New York City in September.
Since 2008, the NTD International Piano Competition has been committed to bring back the glory of the masterpieces from the Baroque, Classical, and Romantic periods. We believe this repertoire is a treasure that belongs to humankind, and should be passed on to future generations.
We invite world-class piano artists to share in our mission and preserve this legacy.
More details will be released soon. Follow us on Facebook! @NTDPianoEng
2016 NTD International Piano Competition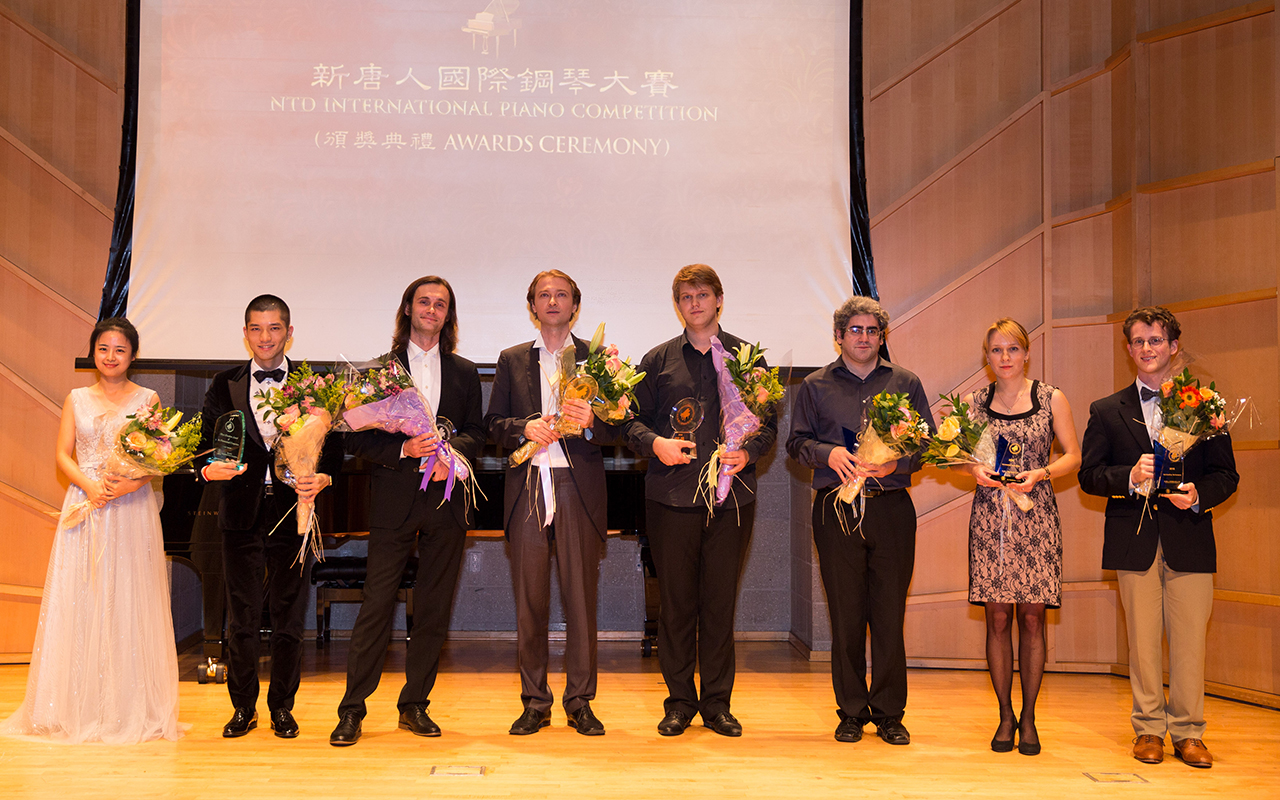 Congratulations to all 2016 NTD International Piano Competition Winners!
GOLD
Dmitri Levkovich (Canada)

SILVER
Evgeny Starodubtsev (Russia)

BRONZE
Oleg Khudyakov (Russia)
OUTSTANDING PERFORMANCE
Hrant Bagrazyan (Armenia)
Elizaveta Ivanova(Russia)
Daniel Parker(U.S.A.)
BEST RENDITION AWARD OF THE COMMISSIONED COMPOSITION
Weiyan Li(China)
Jiaqi Long(China)
HONORABLE MENTION AWARD
Connie Kim-Sheng(U.S.A.)
Yoon Kyung Jang(South Korea)
Cecilia Sakong(U.S.A.)
Bang-Shyuan Chen(Taiwan)
Tiffany Poon(HongKong)
Satu Paavola(Netherland)
Davide Cava(Italy)
Gabriele Strata(Italy)
SHIH-WEI HUANG(Taiwan)
Daniël van der Hoeven(Netherland)
Minhae Lee(South Korea)
Hyo Kyung Ha(South Korea)
---
TV Premier Announcement – The Appreciation of Music
Previous NTD International Piano Competition winner Timur Mustakimov will share his passion of music and his insight into the Bach-Busoni Chaconne he played in the final round of the 2014 competition. TV premier of the program will happen in summer 2016 to NTD's global audience. See official trailer of the TV premier below. Contestants who are qualified for the live rounds of the competition in 2016, especially the finalists, will have chance to be selected into future episodes The Appreciation of Music.
---
2014 NTDTV International Piano Competition