2014 Competition Schedule
NTD 6th International Chinese Culinary Competition
Preliminaries were held in the USA, Canada, Asia and Europe.
Finals were held on June 26th, 2014 in Times Square, New York City, USA.
NTD 3rd International Piano Competition
Orientation: October 2nd, 2014, New York City, USA.
Preliminary and Semi-Final: October 3rd, 2014, New York City, USA.
Final and Master Classes: October 4th, 2014, New York City, USA.
Award Ceremony and Finalist Recital (Future Stars Recital): Oct 5th, 2014, Carnegie Hall, New York City, USA.
NTD 6th International Classical Chinese Dance Competition
Preliminaries: October 10th, 2014
Semi-Finals: October 11th, 2014
Finals and Award Ceremony: Sunday October 12th, 2014 (Sunday, open to the public) – 10am
Location: BMCC Tribeca Performing Arts Center, New York City, USA.
NTD 4th International Figure Painting Competition
Registration Cut-off Date: August 31th, 2014.
Notification and/or invitation letter for the award ceremony will be sent to all finalists before September 10th, 2014.
Exhibition Dates and Location: December 1st – 6th, 2014
Location: Non Profit Resources, LTD. 4 West 43rd Street, New York City, USA.
Galleries
About Us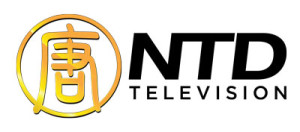 New Tang Dynasty (NTD) Television is world's first independent, nonprofit Chinese-language TV broadcaster established by Chinese living outside China. NTD began broadcasting via satellite in North America in February 2002 and extended its 24/7 programming to Asia, Europe, and Australia in July 2003. Headquartered in New York City, NTD is now the largest Chinese TV network in North America, available via cable and over-the-air in 6 Top DMAs in the US (New York, San Francisco, Los Angeles, Washington DC, Houston, and Honolulu). NTD has gained an international reputation for its multi-faceted educational and entertainment programs that bring together the finest in both Eastern and Western cultures, as well as for its objective and timely reporting of economic, political, and cultural stories in the Chinese language.
NTD News, the company's flagship program, strives to provide insightful coverage of China with the highest ethical standards of Western journalism. NTD News broadcasts directly into parts of mainland China via satellite, providing a truthful, uncensored Chinese-language alternative to China's state-run media. NTD News also provides its global viewers with important news about China and the rest of the world in more than a dozen non-Chinese languages, including English, Spanish, Russian, Japanese, Persian, and Hebrew.
Beyond its television programming, NTD has distinguished itself for its leading role in the promotion of traditional arts and culture. Every year the station organizes and sponsors a range of performances, art exhibits, public forums, and outreach programs. In 2007, NTD launched a new cultural exchange initiative through its Classical Chinese Dance Competition and Vocal Competition, which had quickly expanded to a Global Competition Series in 2008. This cultural platform (including Chinese Classical Dance, Vocal, Chinese Culinary, Traditional Chinese Martial Arts, Violin, Piano, Oil Painting, Photography, and Han Couture Design) not only fosters the cultural exchange between west and east, but also helps people around the world gain further insight into the characteristics of traditional Chinese and Western culture – pure authenticity, goodness, and beauty.